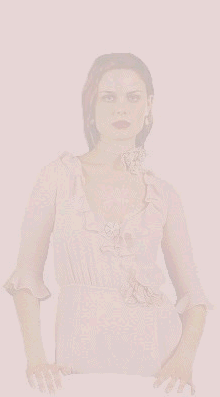 Devin Davis - Emily Deschanel
Jena Hayden - Stephanie Boles
Deborah Conn - Lucki Wheating
Lynn Baker - Laura Rogers
Capt. Wallace - Michael Massengale
Julie Myers - Nambi E. Kelley
Barb Centron - Carmen De La Paz
Liz Romano - Alexandra Scarborough
Jeff Dyers - Brad MacDonald
Sgt. Pendergrass - Michael Thorstensen
Jim Whitten - Phil Pavlosky
Captain - Jorge Noa
Sgt. Asher - Matt-Boatright Simon
First Officer - Jeff Brown

Letters Home is a drama of a lesbian military witch-hunt, based on a true account. Between 1980 and 1990 the cost of discharging homosexuals from the military was estimated at 500 million dollars, the devastaing emotional cost to the individuals involved was never tallied. There is much diversity in how each of us handle adversity. Ralph Waldo Emerson said "What lies behind us and what lies before us, are tiny matters compared to what lies within us." The best and worst of who we are is revealed when forced to confront what lies within and what lies in store for a group of young women whose lives are shattered by the military's inhumane policies and practices against lesbians. Sometimes in order to win, you have to be willing to lose it all.

Emily starred as Devin Davis in this production of Dee Jae Cox's "exquisite and powerful" drama, which was an Ivy Theater and Emotions Unlimited Production and played at the Stella Adler Theater from March 11 - April 16, 2000. Letters Home was a recipient of the 1999 Arch and Bruce Brown Foundation playwriting grant.

REVIEW

Variety
Political relevance is not enough to overcome the myriad problems that undermine Dee Jae Cox's latest endeavor, "Letters Home," the story of a military witch-hunt against lesbians. Cox draws on her own experiences in the armed services to lay the play's foundation, but she fails to instill the tension and dramatic conflict of her real-life ordeal within the script. Instead, we get dull, clunky dialogue framed by a contrived scenario, all of which is further sterilized by Marian Jones' static direction. The story is set on a U.S. military base in Germany, where an investigation into alleged lesbian practices is launched after a colonel's 18-year-old daughter confesses to an affair with the older Lynn Baker (Laura Rogers). Lynn had once been the lover of Devin Davis (Emily Deschanel), who eventually becomes the primary target in the investigation. Though threatened with prison or dishonorable discharge, Devin refuses to cooperate until at last she stands trial. There is a general self-consciousness about most of the actors, which is heightened by a deplorable lack of military sensibility. The worst offenders are Michael Thorstensen as the absurdly vile Sgt. Pendergrass; Phil Pavlosky as an obnoxiously chauvinistic witness; Michael Massengale as Devin's defense attorney (who could use a strong dose of pugnacity); and Lucki Wheating as the insipid prosecuting attorney, with whom Devin had a one night stand. As Devin, Deschanel relies on external signals - heavy sighs and worried looks, mostly - to convey whatever emotion the script indicates. But as Devin's best friend, Jena, Stephanie Boles adds a human touch. And in a brief scene, Matt-Boatright Simon, as the supportive Sgt. Asher, overwhelms the stage with a relaxed confidence and, yes, military bearing, that hopefully will inspire the rest of the cast.