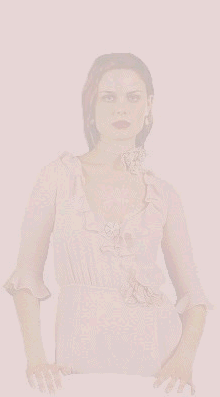 Harper's Bazaar

Tight Genes

In a town known for its over-the-top glamour, sister starlets Zooey and Emily Deschanel keep it simple and sophisticated.

Actresses Zooey and Emily Deschanel are second generation Hollywood society (their father in cinematographer Caleb Deschanel), with self-assurance to match. "Emily is Grace Kelly to my Audrey Hepburn," says Zooey, 21, who played the wide-eyed stewardess in Almost Famous and stars in Barry Sonnefeld's uncoming comedy Big Trouble. Zooey's youth in the Hollywood trenches turned her into beauty polymath, who makes a bright lipstick double as blush and cuts her hair with kitchen scissors. "I like the element of danger," she says. "And I know exactly what I want."
"Everything I know about makeup, I've learned from my sister," admits Emily, 24, who took a sabbatical from showbiz to get a college degree and has recently wrapped the Stephen King miniseries Rose Red for ABC. Emily's MVP (most valuable product) is Laura Mercier concealer, while her sister always carries M.A.C. lipgloss. "But my purse is so messy, I never know what's in there," says Zooey. The two rarely swap cosmetics. "We have such different coloring, we can't always wear the same makeup," Zooey explains. But they do share the same colorist: For their most recent roles, Hollywood veteran Lori Davis lightened Zooey's dark hair, darkened Emily's blond hair, and sent them both home with Lori's Perfection II Reconstructor Deep Conditioning Treatment.